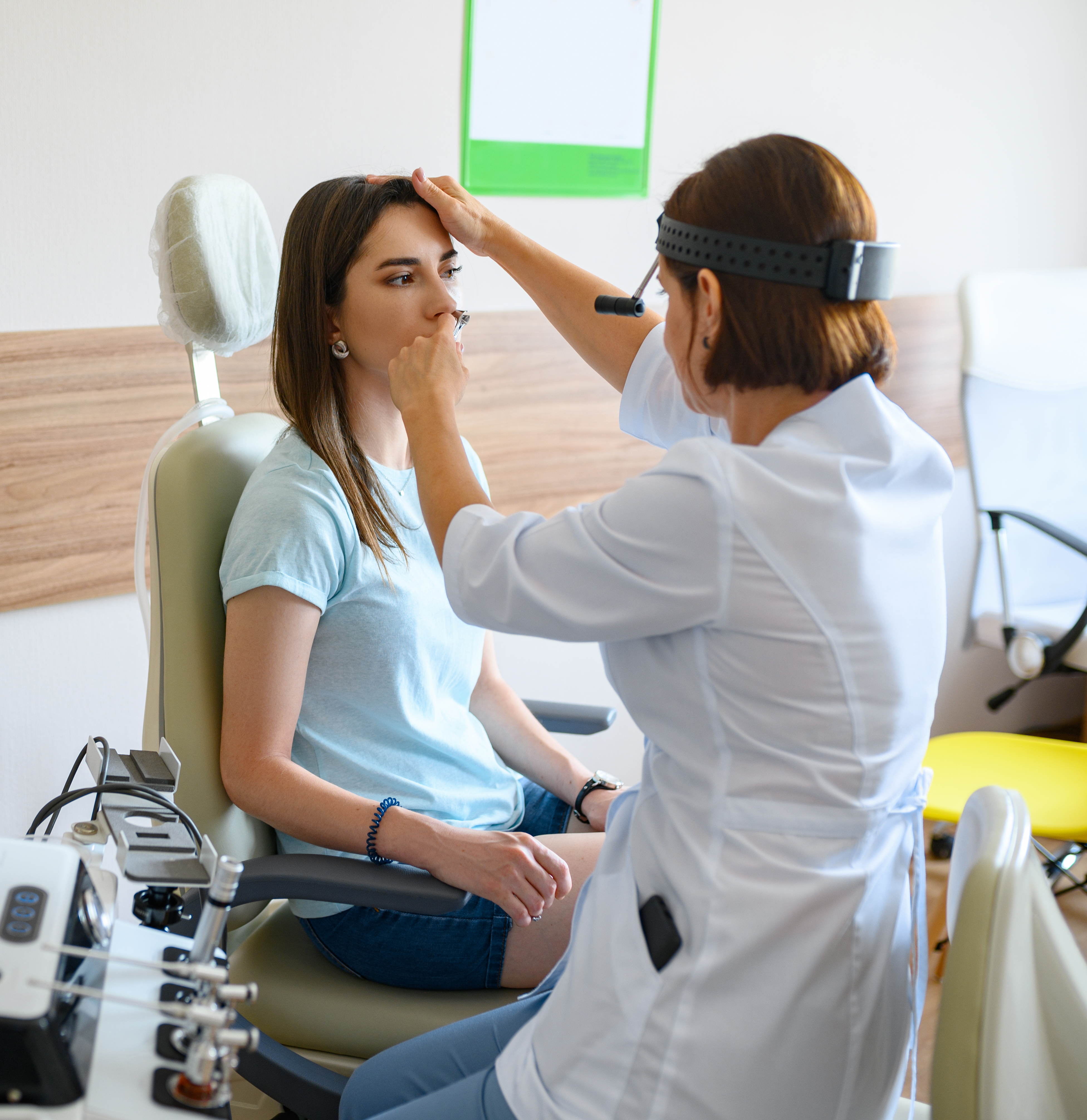 Almas Hospital
ENT
" Soothing you through the best ENT treatment "
The ENT Department of Almas Hospital treats illnesses and disorders of the ear, nose, and throat, as well as connected regions of the neck and head. Our staff is the best in the entire Kottakkal, Malappuram, Kerala, India, and are experienced in treating a wide range of ENT illnesses ranging from the common to the difficult in both pediatric and adult patients. Consistent treatments are used in the treatment of the Endoscopic Sinus, Ear tube, and other operations such as Microlaryngoscope, tympanoplasty with ossicular reconstruction, and refractive surgery. We have ENT Doctors who are skilled in both mending tissue damage and restoring the afflicted parts of the head and neck. Our medical professionals guarantee that patients have a high quality of life by returning to their regular activities and being fully functioning as soon as possible. Our surgeons, who are distinguished by their breadth of expertise and ability to manage complicated situations, are committed to providing great patient care, which is evident in the success stories of our patients.
For the highest level of precision and accuracy, the department utilizes the most recent technological and instrumentation developments available in Malappuram, India. A few of the procedures we perform include endoscopic dacryocystorhinostomy (to open up blocked tear ducts), endoscopic choanal atresia repair (to close a posterior nose hole that is present at birth), endoscopic CSF repair (to stop brain fluid leakage), and functional endoscopic sinus surgery. We also use the most up-to-date endoscopes and Microdebriders in all these procedures. Septoplasty, MUA of the nose, and rhinoplasty, as well as procedures for snoring, are also performed frequently.
Contact Now